Timbré is a professional lyrical percussion ensemble, featuring handbells, percussion, keyboards, and dance. We are dedicated to advancing the artistic growth of handbells by setting high standards of musical performance and by encouraging composers to write new works for handbells. Our Artists are some of the handbell world's finest handbell musicians and teachers.
Timbré's Artistic Director Michèle Sharik is known world-wide as a teacher of ergonomic handbell techniques, as well as a handbell soloist and conductor. She holds a Bachelor of Arts in Visual and Performing Arts from Cal State San Marcos and a Graduate Certificate in Performing Arts Medicine from Shenandoah University. Michèle is Master Teacher of Handbell Techniques for the Certification Program of the Handbell Musicians of America, and serves as Past Chair and SoCal Regional Coordinator of Area 12.
Don't miss this amazing opportunity to learn from some of the best!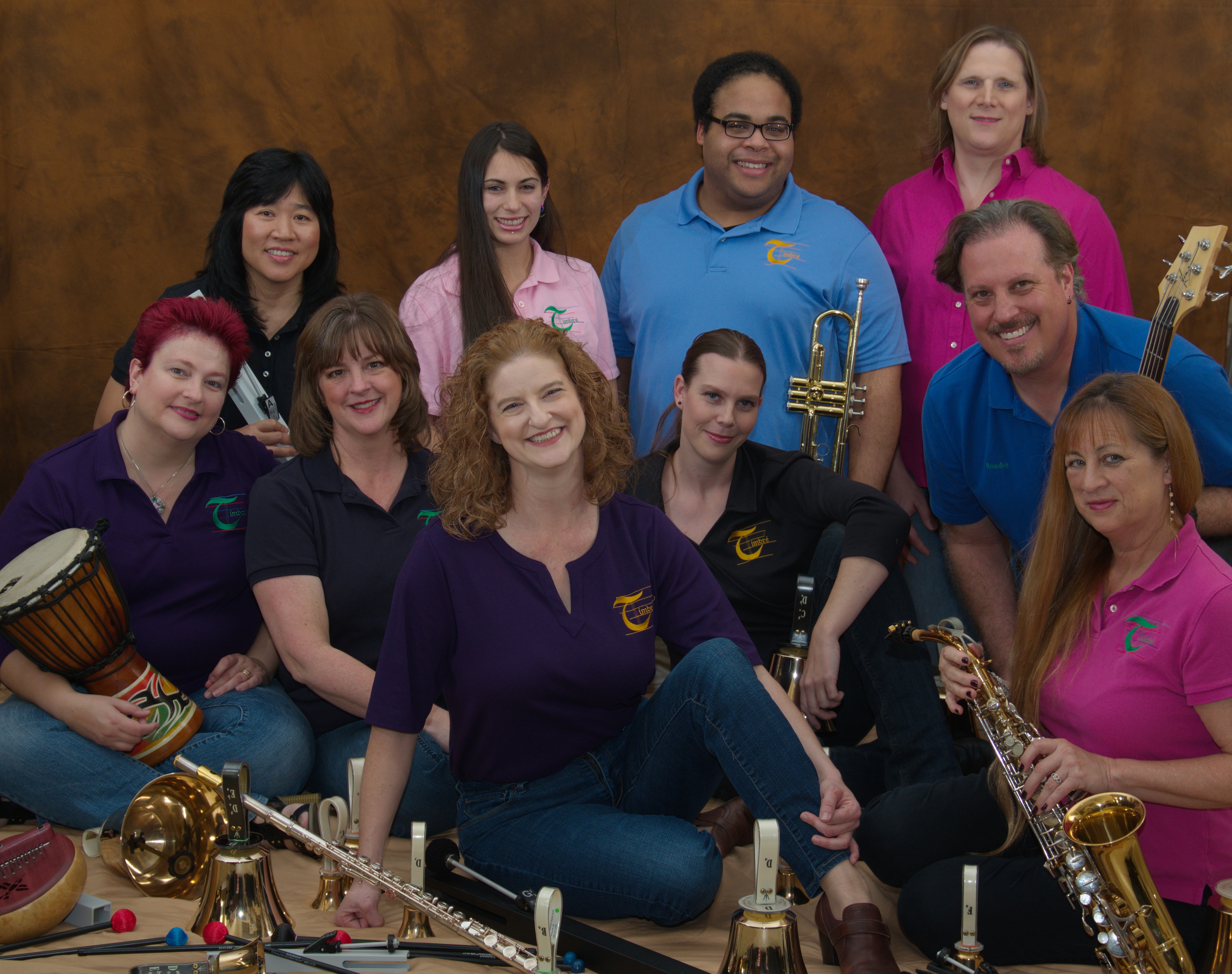 Find Timbré on Facebook, and visit our webpage at www.Timbre-Ensemble.org